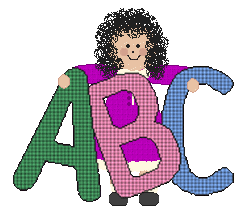 On to the letter "Ee!"
1. Walk and dance like an elephant.
2. Jump up and down eleven times.
3. Eat eight grapes or strawberries.
4. Go outside. What do you hear with your ears?
5. Cut out pictures of eyes and ears from old magazines.
6. Try to touch your elbow to your ear.
7. Use your eyes. What things do you see on the way to school?
8. Empty your glass of milk. (Drink it.)
9. Do some exercises.
10. Let a bowl of water evaporate.
Becka