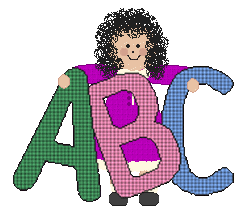 Gg
It's "G" week.
1. Roll like a grape.
2. Wear green on Wednesday.
3. Give someone you love a big hug.
4. Play a game with mom or dad.
5. Move like a grasshopper.
6. Talk about the things you can grow in a garden.
7. Count the green things you see in nature.
8. Go to the grocery store.
9. Gallop around your backyard or in a park.
10. Make someone giggle.

Becka